We are a traditional food company that makes a point of bringing its delicious richness of flavors from the North and Northeast of Brazil: they are cheeses, bottle butter, Ghee, top quality butter, tapioca, dulce de leche and dairy drinks for you and your whole family.
Our mission is to unite people around special moments, generate experiences and bring the balance of a balanced, pleasant and healthy diet to all regions of the country and the world.
Try our products and get to know the #SaboresQueCelebramOBrasil!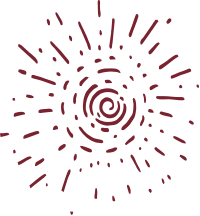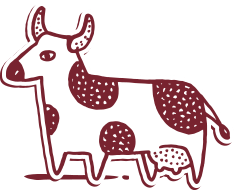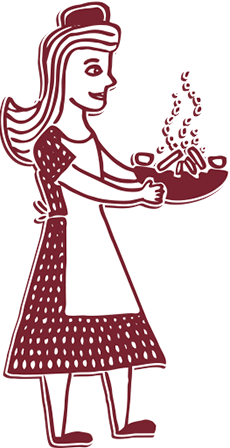 In the north of the country, popular culture is based on relationships of respect, joy and faith in a better life. The people of those corners express their emotions with happiness and pride and, from that expression, an important part of the Brazilian cultural identity emerged.
In the cradle of this land, Sertanorte was also born, within a strong and united family that, wielding a lot of courage, went out to explore the national territory, presenting the special flavors of the North and Northeast regions for the rest of the country.
And so, with a lot of hard work, since 1999 the family grew and then that noble retreater was able to fulfill the great desire of his life: to be able to reproduce his memories of flavors of the beloved land for Brazil, offering a unique experience.
Seeing your team winning a championship or a grandstand title is priceless. But it has a flavor: satisfaction. The same thing that SERTANORTE has when seeing whole Brazil tasting the taste of the North and the Northeast through our original products.
Products that transform common moments into celebrations. Like a goal from our favorite team or our favorite ace!
Our selection of delicacies is a reference in regional flavors; is champion of tradition and flavor in the gondolas and on the tables of Brazilian consumers.
The quality Northwest is proven by Falcão, the greatest futsal player of all time! Our brand is unique, and something from Brazil, as well as our ace.
SERTANORTE, A SATISFY OF QUALITY, TRADITION AND FLAVOR AT YOUR TABLE.
Bring the flavors of the North and Northeast regions to all of Brazil, using quality products that excel in well-being and pleasure in food.
To be a reference in cheeses and regional products, contributing to the development of the regions where it operates, as well as stimulating the visibility of Pará and the Northeast of Brazil.
Regionalism
Pioneering spirit
Quality
Sharing