We are a traditional food company that makes a point of bringing its delicious richness of flavors from the North and Northeast of Brazil: they are cheeses, bottle butter, Ghee, top quality butter, tapioca, dulce de leche and dairy drinks for you and your whole family.
Our mission is to unite people around special moments, generate experiences and bring the balance of a balanced, pleasant and healthy diet to all regions of the country and the world.
Try our products and get to know the #SaboresQueCelebramOBrasil!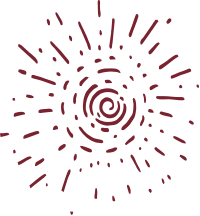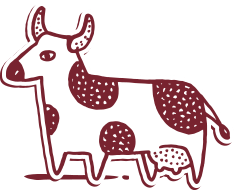 Make your purchase and receive at home!
1 HEAT BAG UNIT

1 UNIT BUTTER BOTTLE 200G

1 GHEE TRADITIONAL UNIT 200G

1 UNIT GHEE SAL PINK 200G

1 UNIT CURD CHEESE SKEWER WITHOUT LACTOSE

1 UNIT CURD CHEESE STAKE WITH OREGANO

1 UNIT CHEESE MINAS HALF CURE WITHOUT LACTOSE LIGHT

FIT COMBO

1 UNIT OF THERMAL BAG 1 UNIT BOTTLE BUTTER 200G 1 UNIT GHEE TRADITIONAL 200G 1 UNIT GHEE SALT ROSE 200G 1 UNIT CURD CHEESE SKEWLE WITH LACTOSE 1 UNIT CURD CHEESE SKEWLE WITH OREGANO 1 UNIT GREEN CHEESE WITHOUT MINES CURING

R$

128,29

KIT:

1 UNIT PAPER BAG SERTANORTE

1 UNIT TRADITIONAL SKEWLE CURD CHEESE

1 UNIT CURD CHEESE STAKE WITH OREGANO

1 UNIT OF BOTTLE BUTTER 200G

STANDARD COMBO

KIT: 1 UNIT PAPER BAG SERTANORTE 1 UNIT CURD CHEESE TRADITIONAL STAKE 1 UNIT CURD CHEESE STAKE WITH OREGANO 1 UNIT BOTTLE BUTTER 200G

R$

46,27

1 HEAT BAG UNIT

1 UNIT BUTTER BOTTLE 200G

1 UNIT GHEE SAL PINK 200G

1 UNIT TRADITIONAL SKEWLE CURD CHEESE

1 UNIT CURD CHEESE STAKE WITH OREGANO

1 UNIT MINAS MEIA CURA CHEESE

1 COLONIAL TYPE CHEESE UNIT

1 UNIT REQUEIJÃO DO NORTH

1 UNIT GRATED PARMESAN CHEESE

COMBO GIFT FOR ALL

1 UNIT COOLING BAG 1 UNIT BOTTLE BUTTER 200G 1 UNIT GHEE SALT ROSE 200G 1 UNIT TRADITIONAL SKEWEL CHEESE 1 UNIT COALHO CHEESE SKEWER WITH OREGANO 1 UNIT MINAS HALF CURE CHEESE 1 UNIT COLONIAL TYPE CHEESE 1 UNIT COLONIAL CHEESE GRATED PARMESAN

R$

151,93

CLASSIC COMBO:

1 HEAT BAG UNIT

1 UNIT BUTTER BOTTLE 200G

1 UNIT GHEE SAL PINK 200G

1 1st QUALITY BUTTER UNIT 200G

1 UNIT CURD CHEESE SKEWER WITHOUT LACTOSE

1 UNIT TRADITIONAL SKEWLE CURD CHEESE

1 UNIT MINAS MEIA CURA CHEESE

Classic Combo

CLASSIC COMBO: 1 UNIT THERMAL BAG 1 UNIT BOTTLE BUTTER 200G 1 UNIT GHEE SALT ROSE 200G 1 UNIT BUTTER 1st QUALITY 200G 1 UNIT CURD CHEESE SKEWLE WITH LACTOSE 1 UNIT CURD CHEESE TRADITIONAL MINAS CHEESE SKEWER 1 UNIT CHEESE

R$

111,34

Himalayan Pink Salt – wholesale

Parrilla Salt Himalayan Pink Salt 140g

Himalayan Pink Salt - Wholesale

Salt, onion and garlic with a grinder

Salt, onion and garlic 78g

Salt, onion and garlic with a grinder

Black peppercorns with grinder

Black pepper grains 54g

Black peppercorns with grinder

R$

15,40

Pepper and pink salt with grinder

Pepper Mix 50g

Pepper and pink salt with grinder

R$

15,40

Coarse pink salt with grinder

Pink Salt 115g

Coarse pink salt with grinder

R$

14,40

R$

7,30

R$

5,00

Tapioca diced with cheese 300g

Tapioca diced with cheese 300g

Tapioca diced with cheese 300g

300g Spicy Tapioca Dice

300g Spicy Tapioca Dice

300g Spicy Tapioca Dice

Coconut flavor tapioca diced 300g

Tapioca diced with coconut 300g

Coconut flavor tapioca diced 300g

Cassava snack with cheese 400g

Cassava snack with cheese 400g

Cassava snack with cheese 400g

Spicy cassava snack 400g

Spicy cassava snack 400g

Spicy cassava snack 400g

Traditional cassava snack 400g

Traditional cassava snack 400g

Traditional cassava snack 400g

1 kg cassava snack

Traditional cassava snack 1kg

1 kg cassava snack

Cassava gnocchi 400g

Cassava gnocchi 400g

Cassava gnocchi 400g

R$

4,60

Cassava gnocchi 800g

Cassava gnocchi 800g

Cassava gnocchi 800g

R$

9,00

Premium traditional cheese bread 400g

Traditional PREMIUM cheese bread 400g

Premium traditional cheese bread 400g

PREMIUM COCKTAIL CHEESE BREAD 400g

PREMIUM COCKTAIL CHEESE BREAD 400g

PREMIUM COCKTAIL CHEESE BREAD 400g

PREMIUM COCKTAIL CHEESE BREAD 1kg

PREMIUM COCKTAIL CHEESE BREAD 1kg

PREMIUM COCKTAIL CHEESE BREAD 1kg

PREMIUM SUPER LANCHÃO cheese bread 1kg

SUPER LANCHÃO cheese bread 1kg

PREMIUM SUPER LANCHÃO cheese bread 1kg

Premium Cheese Bread 1kg

Traditional PREMIUM cheese bread 1kg

Premium Cheese Bread 1kg

1kg chipa cheese bread

1kg chipa cheese bread

1kg chipa cheese bread

R$

10,50

300g traditional cheese bread

300g traditional cheese bread

300g traditional cheese bread

300g cocktail cheese bread

300g cocktail cheese bread

300g cocktail cheese bread

Patati cocktail cheese bread Patatá

Patati Cheese Bread Patatá 400g

Patati cocktail cheese bread Patatá

Ghee, or Ghee Butter, is a type of clarified butter of Indian origin, with a differentiated flavor and texture. In addition to being tasty, it is very nutritious and healthy. Ghee Butter does not contain lactose, as it goes through a process of removal of impurities and solid residues, eliminating traces of lactose. It is also a source of vitamins A, […]

Ghee with Turmeric 200g

Ghee, or Ghee Butter, is a type of clarified butter of Indian origin, with a differentiated flavor and texture. In addition to being tasty, it is very nutritious and healthy. Ghee Butter does not contain lactose, as it goes through a process of removal of impurities and solid residues, eliminating traces of lactose. It is also a source of vitamins A, […]

R$

16,30

GHEE Fine Herbs with Pink Salt 500g

0,450 kg x BRL 35,00 = 15,75

Northern curd 450g

0,450 kg x BRL 35,00 = 15,75

R$

15,75

Recycled paper bag – SERTANORTE Logo

Sertanorte recycled paper bag

Recycled paper bag - Logo SERTANORTE

SERTANORTE thermal bag

Measurements: 27 CM WIDTH x 26 HEIGHT x 19 DEPTH

Polyester 600 thermal bag, 8 zipper closure, pvc inner lining, 5mm foam, adjustable shoulder strap and external boneon finish.

#TAPIOCA

#CRAY CHEESE

#BOTTLE BUTTER

Sertanorte thermal bag

SERTANORTE thermal bag Measures: 27 CM WIDTH x 26 HEIGHT x 19 DEPTH Thermal bag in 600 polyester, zipper closure 8, internal pvc lining, 5mm foam, adjustable shoulder strap and external finishing with boneon. #TAPIOCA #CHEESE COALHO #BUTTER BOTTLE

R$

29,90

SERTANORTE thermal bag

Measurements: 27 CM WIDTH x 26 HEIGHT x 19 DEPTH

Polyester 600 thermal bag, 8 zipper closure, pvc inner lining, 5mm foam, adjustable shoulder strap and external boneon finish.

#PARTY

#FRIENDS

#FUN

Sertanorte thermal bag

SERTANORTE thermal bag Measures: 27 CM WIDTH x 26 HEIGHT x 19 DEPTH Thermal bag in 600 polyester, zipper closure 8, internal pvc lining, 5mm foam, adjustable shoulder strap and external finishing with boneon. #PARTY #FRIENDS #FUN

R$

29,90

SERTANORTE thermal bag

Measurements: 27 CM WIDTH x 26 HEIGHT x 19 DEPTH

Polyester 600 thermal bag, 8 zipper closure, pvc inner lining, 5mm foam, adjustable shoulder strap and external boneon finish.

#PEACE

#LOVE

#HEALTH

#HAPPINESS

Sertanorte thermal bag

SERTANORTE thermal bag Measures: 27 CM WIDTH x 26 HEIGHT x 19 DEPTH Thermal bag in 600 polyester, zipper closure 8, internal pvc lining, 5mm foam, adjustable shoulder strap and external finishing with boneon. #PEACE #LOVE #HEALTH #HAPPINESS

R$

29,90

The classic cheese of Italian origin is extremely versatile and accompanies several dishes, such as salads, pasta and even fruit. Our Parmesan has the typical characteristics of this food. With Sertanorte content and practicality of being grated and loose. Now in a smaller package to meet the needs of all types of consumers.

Grated Parmesan Cheese 50g - 10 units

The classic cheese of Italian origin is extremely versatile and accompanies several dishes, such as salads, pasta and even fruit. Our Parmesan has the typical characteristics of this food. With Sertanorte content and practicality of being grated and loose. Now in a smaller package to meet the needs of all types of consumers.

Estimated price

Approx. 0,500 kg x R $ 47,50 per kg = R $ 23,75

Sertanorte Colonial Cheese 500g

Estimated price Approx. 0,500 kg x R $ 47,50 per kg = R $ 23,75

Ghee, or Ghee Butter, is a type of clarified butter of Indian origin, with a differentiated flavor and texture. In addition to being tasty, it is very nutritious and healthy. Ghee Butter does not contain lactose, as it goes through a process of removal of impurities and solid residues, eliminating traces of lactose. It is also a source of vitamins A, […]

Ghee with Fine Herbs Sal Rosa Sertanorte 200 g

Ghee, or Ghee Butter, is a type of clarified butter of Indian origin, with a differentiated flavor and texture. In addition to being tasty, it is very nutritious and healthy. Ghee Butter does not contain lactose, as it goes through a process of removal of impurities and solid residues, eliminating traces of lactose. It is also a source of vitamins A, […]

REQ. BISNAGA CUISINE 9X1,5 KG SERT

Culinary Curd 1,5 kg

REQ. BISNAGA CUISINE 9X1,5 KG SERT

REQUEST CREAMY TRAD. 30X200G SERT

Traditional Creamy Cottage Cheese 200 g

REQUEST CREAMY TRAD. 30X200G SERT

REQUEST LIGHT CREAMY

Light Creamy Cottage Cheese 200 g

REQUEST LIGHT CREAMY

Estimated price

Approx. 0,400 kg x R $ 45,00 = R $ 18,00

Provolone Sertanorte Cheese 400 g

Estimated price Approx. 0,400 kg x R $ 45,00 = R $ 18,00

Estimated price

Approx. 4 kg x R $ 45,00 = R $ 180,00

Provolone Sertanorte Cheese 4 kg

Estimated price Approx. 4 kg x R $ 45,00 = R $ 180,00

Q. GRATED PARMESAN 1 KG SERT

Grated Parmesan Cheese 1 kg

Q. GRATED PARMESAN 1 KG SERT

Estimated price

Approx. 5 kg x BRL 37,50 = BRL 187,50

Sertanorte Parmesan Cheese 5 kg

Estimated price Approx. 5 kg x BRL 37,50 = BRL 187,50

Estimated price

Approx. 0.25 kg x R $ 47,5 per kg = R $ 11,87

Minas Cheese Standard Sertanorte 250 g

Estimated price Approx. 0.25 kg x R $ 47,5 per kg = R $ 11,87

Estimated price

Approx. 0,500 kg x R $ 48,80 per kg = R $ 24,40

Minas Cheese Half Cure Without Lactose and Light 500 g

Estimated price Approx. 0,500 kg x R $ 48,80 per kg = R $ 24,40

Estimated price

Approx. 0,500 kg x R $ 47,50 per kg = R $ 23,75

Minas Cheese Cura Sertanorte 500 g

Estimated price Approx. 0,500 kg x R $ 47,50 per kg = R $ 23,75

Estimated price

Approx. 0,300 kg x R $ 46,30 per kg = R $ 13,89

Traditional Skewered Coalho Cheese 300 g

Estimated price Approx. 0,300 kg x R $ 46,30 per kg = R $ 13,89

Estimated price

Approx. 0,300 kg x R $ 50,00 per kg = R $ 15,00

Coalho Cheese without Lactose and Light on Skewer 300 g

Estimated price Approx. 0,300 kg x R $ 50,00 per kg = R $ 15,00

Estimated price

Approx. 0,300 kg x R $ 48,80 per kg = R $ 14,64

Curd Cheese with Oregano on Skewer 300 g

Estimated price Approx. 0,300 kg x R $ 48,80 per kg = R $ 14,64

Estimated price.

Approx. 8 kg x R $ 41,90 per kg = R $ 335,20

Rennet Cheese 8 kg

Estimated price. Approx. 8 kg x R $ 41,90 per kg = R $ 335,20

R$

270,40

Estimated price

Approx. 0,450 kg x R $ 43,20 per kg = R $ 19,44

Curd Cheese 450 g

Estimated price Approx. 0,450 kg x R $ 43,20 per kg = R $ 19,44

R$

15,21

Estimated price

Approx. 4 kg x R $ 41,90 = R $ 167,60

Rennet Cheese 4 kg

Estimated price Approx. 4 kg x R $ 41,90 = R $ 167,60

R$

135,20

Estimated price

Approx. 2 kg x R $ 41,90 = R $ 83,80

Sertanorte Coalho Cheese 2 kg

Estimated price Approx. 2 kg x R $ 41,90 = R $ 83,80

Estimated price

Approx. 1kg x R $ 41,90 = R $ 41,90

Rennet Cheese 1 kg

Estimated price Approx. 1kg x R $ 41,90 = R $ 41,90

R$

33,80

MANT. PRIM. WHICH. WITH SALT 12X500 G SERT

Top Quality Butter with Salt 500 g

MANT. PRIM. WHICH. WITH SALT 12X500 G SERT

MANT. PRIM. WHICH. WITH SALT 12X200 G SERT

Top Quality Butter with Salt 200 g

MANT. PRIM. WHICH. WITH SALT 12X200 G SERT

MANT. GHEE TRAD. 9X500G SERT

Traditional Ghee 500 g

MANT. GHEE TRAD. 9X500G SERT

R$

35,00

MANT. GHEE TRAD. 9X200G SERT

Traditional Ghee 200g

MANT. GHEE TRAD. 9X200G SERT

R$

16,30

MANT. GHEE W / ROSE SALT 9X500 G SERT

Ghee with Sertanorte Pink Salt 500 g

MANT. GHEE W / ROSE SALT 9X500 G SERT

MANT. GHEE W / ROSE SALT 9X200 G SERT

Ghee with Sertanorte Pink Salt 200g

MANT. GHEE W / ROSE SALT 9X200 G SERT

MAINTENANCE GAR. 20X200G SERT

Sertanorte Bottle Butter 200 g

MAINTENANCE GAR. 20X200G SERT

MAINTENANCE GAR. 12X450G SERT

Sertanorte Bottle Butter 450g

MAINTENANCE GAR. 12X450G SERT

TAPIOCA FIT 500 G SERT

Fit Tapioca with Chia Sertanorte 500 g

TAPIOCA FIT 500 G SERT

TAPIOCA 500 G SERT

Tapioca Sertanorte 500 g

TAPIOCA 500 G SERT